Gaston Rébuffat was a french mountain guide and writer. He climbed walls and peaks as a lover rather than a conqueror of the mountains.
He started climbing in the calanques near Marseille before joining the Chamonix Guides' Company, an achievement in itself. He is famous for being of the firsts to climb all great north faces of the Alps and for producing books and movies in which he conveys  a thrilling and human aspect of mountainering.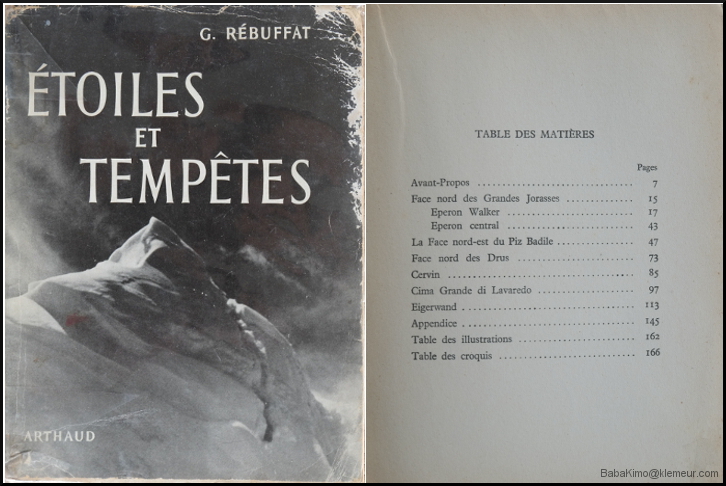 "Étoiles et Tempêtes" was published in French in 1954 (edition reviewed here) and translated in English as "Starlight and Storm".
After a brief and flourished introduction explaining how he became guide, the autor narrates several ascents in the Alps. Each ascent is described in a chapter, illustrated by black and white pictures, and presented as a diagram in an appendix.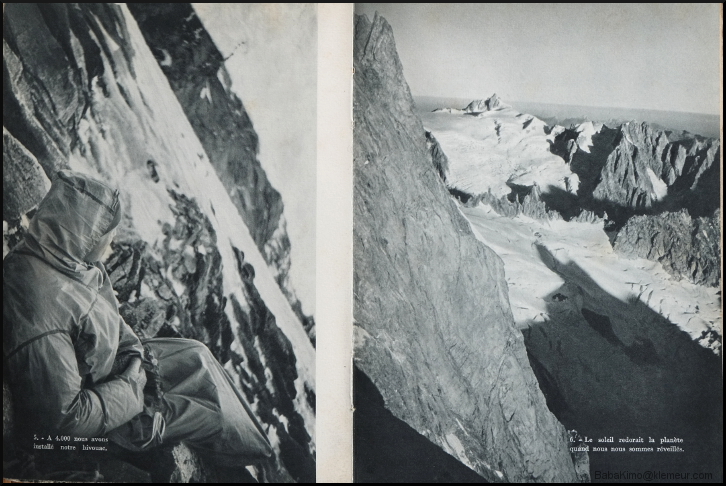 The writing is wonderful. We learn about history of mountainering, share delights and dangers, meet strangers on the climb, feel the bond created between the guide and his client. I could understand why freezing nights under the stars can be so pleasant and enjoyed discovering how people from different nations bind in the mountains.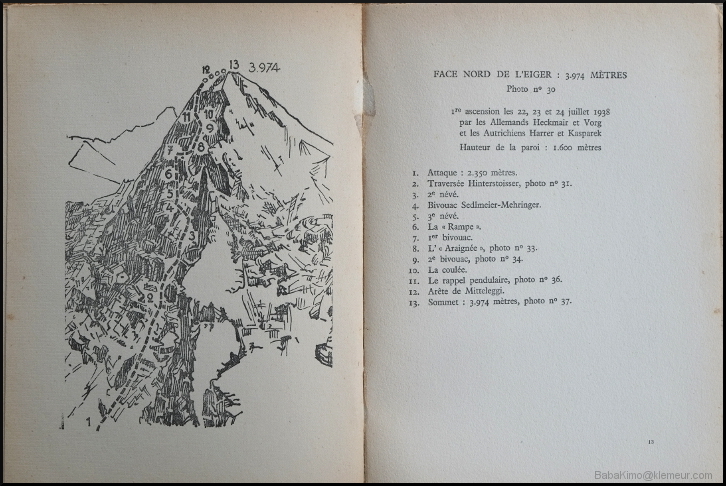 I have never been attracted to mountainering, so I read this book hoping to understand why people want to climb high mountains. I still do not know. But I discovered that ego is not the only motivation driving to the summit and how humanly valuable the experience can be. Maybe it is a matter of feeling, then I would have to try.
I would recommend this book to any person interested in the alpine world. In an well written book, specialists will enjoy Gaston Rébuffat's narration and love of the mountains and amateurs like me will change the way they look to the summits for ever.