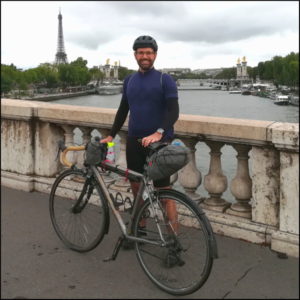 Interested in nature and movement, science and art? Welcome! Thank you for having a look!
My name is Karim. I come from France and live in Munich, Germany.
I have a PhD in biophysics applied to neuroscience. Outside of the laboratory, I have been haunting the parisian swimming pools and studied art history at the Louvre. I moved afterwards to Germany to carry on with my research on the physiology of the brain. There, I developed a strong interest in motivation and endurance sports. I also joined the Red Cross to become a rescue swimmer and trainer. This is my interpretation of "Be strong to be useful", the motto from the Méthode Naturelle. I opened this blog to journal and exchange information on these topics.
Please, contact me before using any content from this site in a controversial context. Peace is one of my most important values 🙂
With friends coming from different parts of the planet, I decided to write in English. Feel free to contact me also in French or German. There: contact page. I will be happy to read from you!
A bientôt!
Save
Save